Causey Aviation is excited to announce that the Intercontinental Dassault Falcon 2000LX is now available for private jet charter services from RDU International Airport in Raleigh, North Carolina. The Falcon 2000LX offers the range and widebody cabin of a large Jet combined with the operating economics of a Super Midsize aircraft.
View our video to see the luxury amenities that the Falcon has to offer.
Non-stop intercontinental flights from North Carolina to London, Paris, Madrid, Stockholm, Anchorage, San Francisco, Seattle and much of South America are possible.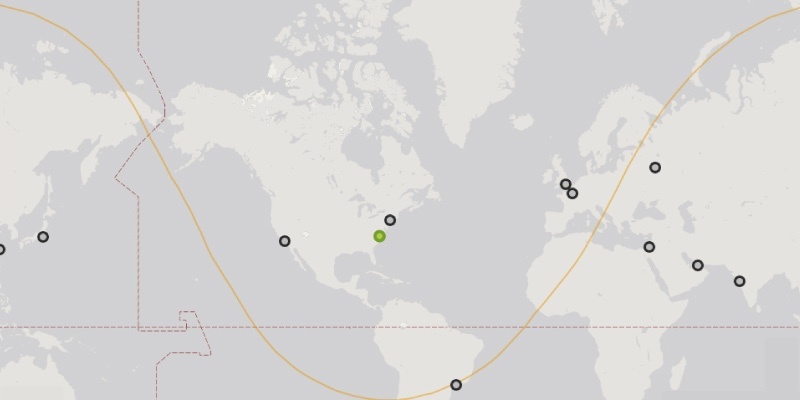 The widebody interior of the Falcon 2000LX allows passengers to enjoy plenty of personal space and creates a productive and restful journey. The cabin of the Falcon 2000LX is 31.2 feet long, 7.7 feet wide and 6.2 feet tall. A full size lavatory and aft pressurized baggage compartment are easily accessible in flight. This Falcon features the preferred executive low density seating for 8 passengers.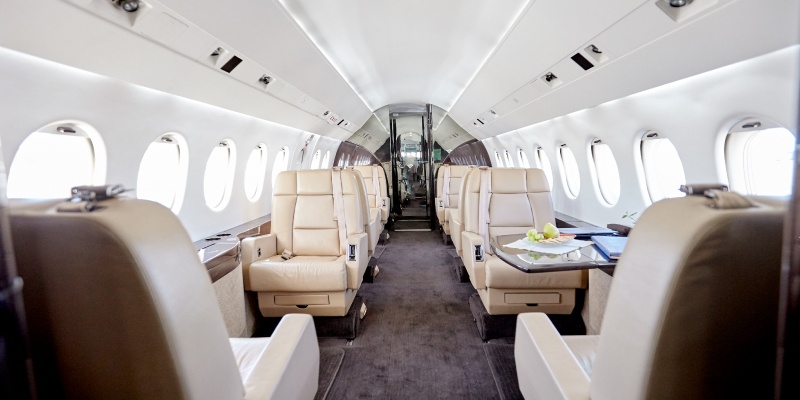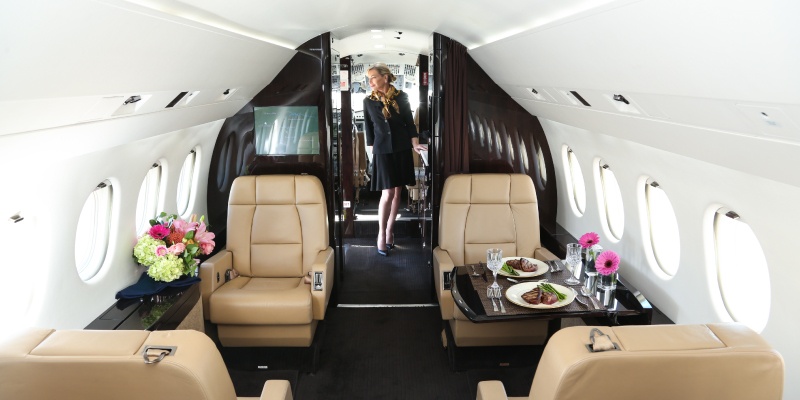 Passengers will enjoy broadband WiFi Internet, a luxurious bar with ample refreshments, and exclusive catering from award winning chefs. Advanced connectivity within the cabin ensures productivity through all personal electronic devices. No matter the length of the trip, passengers will be at ease and will enjoy exceptional comfort and productivity with the Falcon 2000LX.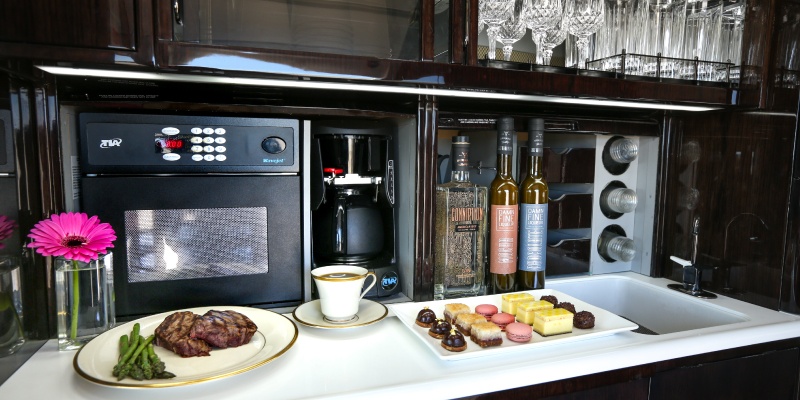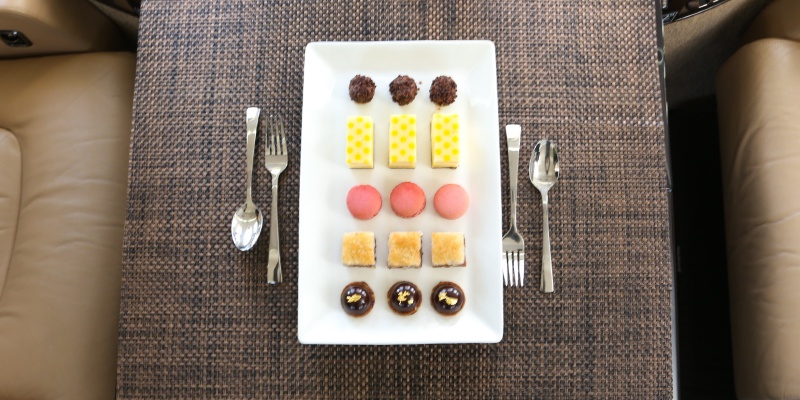 The Intercontinental Dassault Falcon 2000LX includes a state of the art cockpit equipped with the latest Falcon EASy II avionics. The award-winning technology supports intuitive flying and increases situational awareness. This combined with the experienced and professional crews at Causey Aviation provides the ultimate travel experience.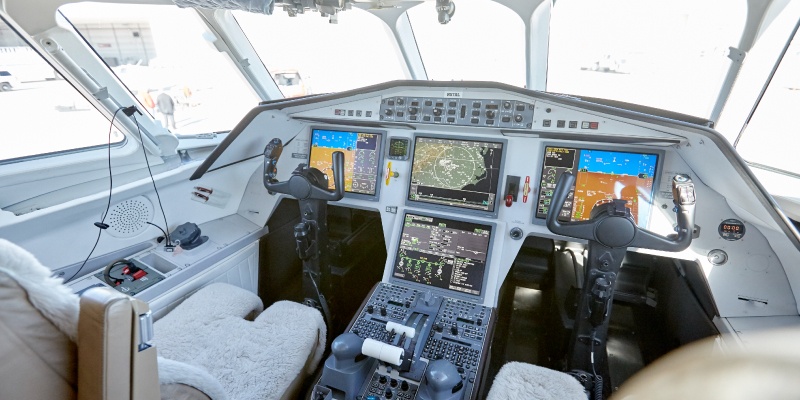 Causey Aviation provides private jet charter from RDU, Raleigh Durham International Airport, GSO Greensboro Piedmont Triad International Airport and other cities in North Carolina. Causey Aviation makes jet ownership simple and the experience of flying special. Contact Causey Aviation Charter at (888) 866-8965 for more information.