Giving Tuesday is a movement that celebrates and supports philanthropy. It's celebrated the Tuesday following Thanksgiving. Causey Aviation is a proud supporter of Children's Flight of Hope and regularly participates in giving to this worthy cause. We hope you'll also consider giving on Giving Tuesday.
Children's Flight of Hope is a nonprofit organization that is changing the way kids with serious illnesses and injuries are treated. Providing air transportation for young patients and their families gives access to specialized medical care that might otherwise be out of reach, which in turn encourages faster and safer recoveries.
Every dollar donated to Children's Flight of Hope provides both commercial and private flights for children and their families so they can receive the medical care they need without having to worry about travel expenses. For many families, travel expenses to hospitals around the country would reach into the thousands if not for nonprofits like Children's Flight of Hope.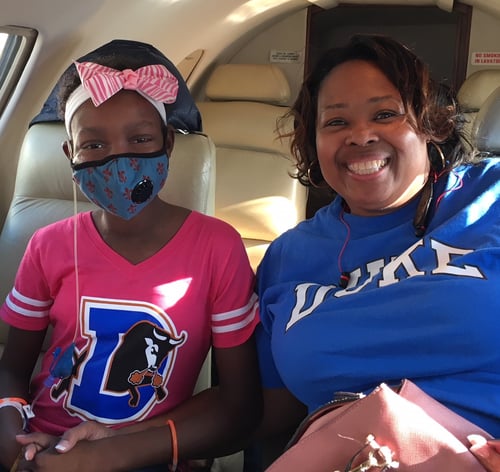 Tatiana Takes Flight
A great example of the ways donations get put to use is the way Duke Children's Hospital and Cincinnati Children's Hospital are working together to support Tatiana's recovery from a bone marrow transplant. She must travel between the specialized care at each hospital to receive immune cells to help her fight against persistent infection. Due to the high risk of her condition, Tatiana must travel privately, and Children's Flight of Hope was there to help. Causey Aviation proudly provided our Cessna Citation V for Tatiana and her parents.
Give The Gift of Flight
You can help families like Tatiana's by joining Causey Aviation in supporting Children's Flight of Hope.Donating to CFOH provides flights and hope to families when they need it most.