Causey Aviation is pleased to announce the addition of a Pilatus PC-12 to our private jet management fleet. With its incredible versatility the Pilatus PC-12 is truly in a class of its own.
The Pilatus PC-12 has gained a reputation for outstanding versatility, performance, reliability and operational flexibility. Only the Pilatus PC-12 offers the cabin of a high-end business jet in an exceptionally economical package. Charter clients will travel in both comfort and style. The PC-12 boasts exceptional short field capability allowing travelers to land closer than ever to their intended destination. The massive cargo door is perfect for loading passengers, luggage and bulky objects.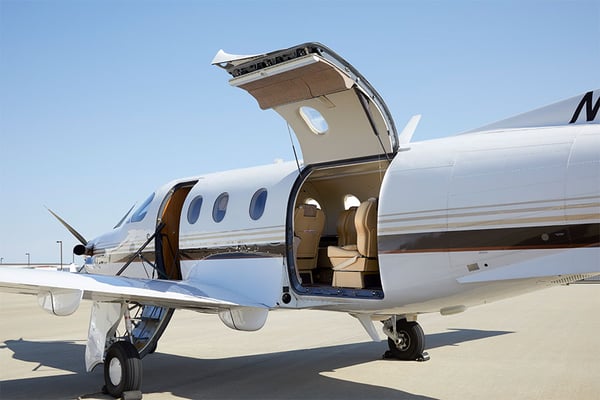 Private Jet Management
Choose Causey Aviation as your partner for comprehensive management services, including fleet discounts for fuel, insurance, training, and many other services vital to jet management – all at a cost far lower than industry standard. Causey Aviation maintains the highest standards of professionalism, with careful attention to every detail, always exceeding expectations.
Contact Causey Aviation and discover how affordable private jet management can be.