Causey Aviation is pleased to introduce air ambulance services to our valued clients. Vector AeroMedical by Causey Aviation provides state of the art critical care at jet speeds. Utilizing a fleet of Cessna Citation Jet aircraft, Vector AeroMedical is able to access patients anywhere in the United States, Canada, Latin America, Bermuda and the Caribbean. Patients are flown to specialty medical centers for life saving treatment, or returned home to further recover in the comfort of familiar surroundings, family and friends.
Vector AeroMedical's mission is to develop and provide Custom Critical Care Transport solutions for Health Systems nationwide. Branded aircraft solutions and highly tailored programs are available. In addition to custom air ambulance services, Vector AeroMedical offers a highly experienced team of critical care specialists who are trained and prepared to care for patients in the transport environment.
Vector AeroMedical provides safety levels equivalent to the best Fortune 500 flight departments with service to match. Causey Aviation has provided jet transport and management solutions to corporations and the most discriminating clientele for nearly 50 years. Vector AeroMedical brings the same level of service to both Health Systems and transport patients.
MEET THE VECTOR AEROMEDICAL TEAM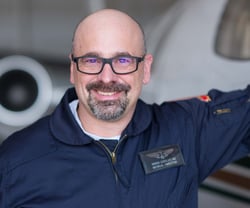 Brian Quigley, MD. Medical Director
Dr. Quigley is a Wake Forest University emergency medicine faculty member at Alamance Regional Hospital. He has been the Medical Director for UNC/Rex Community Emergency Services for 17 years and is the Medical Director for Vector Aeromedical.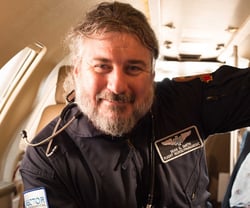 Sean Smith, BSN, RN, CFRN, CCRN, FP-C
Sean is also a Neonatal and Pediatric specialist, Humanitarian and professional educator/lecturer on many topics in Critical Care and Flight Medicine. Sean supports medical missions in Haiti every month.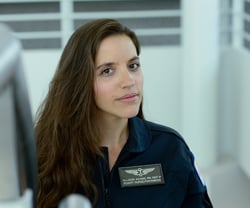 Allison Adams, RN and Paramedic
Allison has 11 years of RN experience in Critical Care Transport, CTICU, SICU and CICU as well as the Emergency Department where she was a charge nurse for 3 years. In addition, she has 7 years of experience as a 911 Paramedic.